22° Costa degli Etruschi EPIC.

WHAT'S NEW IN 2021 BRACE YOURSELVES:
VALIDATION ARRIVED FOR THE 22ND COSTA DEGLI ETRUSCHI EPIC
Finally the moment we've all been waiting for…..
The validation of the official date has arrived from the federation for the 22nd Costa degli Etruschi EPIC, which will take place on 9 MAY 2021 in Marina di Bibbona.
An event that has become part of the international circuit and we will see some great things on 9 May 2021, as the organising committee is ready and enthusiastic to kick off.
There will be a lot of news follow us on social channels and you can say "I WAS THERE".
ENTRIES FOR THE 22ND COSTA DEGLI ETRUSCHI EPIC
READY FOR AN EXPLOSIVE 2021
The Costa degli Etruschi 2021 will be UCI and "Epic".
The Costa degli Etruschi, for its 22nd edition, becomes "Epic" joining the prestigious UCI International calendar. A first step was taken in 2019 with the return to a National race and, after the forced pause in 2020, the Costa degli Etruschi is back on the calendar with an International UCI race. On 9 May 2021, in the beautiful location of Marina di Bibbona, the Costa degli Etruschi "Epic" will make its debut among the major events of the prestigious UCI, an ambitious goal that will bring the "Marathon del Tirreno" to make a great leap in quality. Confirmed the logistic pole, which will be based at the PARK HOTEL MARINETTA, a first-class structure where you can find the secretariat, registration, race packet collection, anti-doping and where the briefing for the teams will take place, while at the CAMPING MELOGRANI, a few meters away, will be set up the points for washing bikes, pasta party, medical assistance, showers and will take place the awards ceremony. There will be two routes, the Marathon UCI of 72 km for 2000 m + and the Classic of 48 km for 900 m +, with the heart always immersed in the beautiful forest of Magona, a true paradise for bikers. There are two circuits, RampiTek and Coppa Toscana.
---
THE GRANFONDO COSTA DEGLI ETRUSCHI CHANGES NAME BECOMING EPIC-
After the 21st edition we looked at each other and we understood we were ready for a new adventure. COME BACK to be a world competition, changing our name in EPIC. It will be a U.C.I. race and part of the Mountain Bike World Championships 2020 calendar.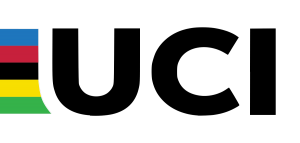 ---
COSTA DEGLI ETRUSCHI EPIC RECONFIRMED TO MARINA DI BIBBONA –
After the 21st edition and returning to the national race, we are already thinking of the 22nd edition. The location of Marina di Bibbona with many new features compared to the 21st edition has been re-confirmed, we want to amaze you. It was in the air, the continuous change, the GF Costa degli Etruschi wants to grow and make history in its original location.
---